Hungary's Rita Maramarosi and Germany's Anselm Reichenbach are new Junior World Champions in Sprint after the first competition day at the Junior World Orienteering Championships in Baia Mare, Romania.
The courses in the city centre of the county capital of Maramureș offered fast running in the flat and open streets, but with many controls and tricky challenges on the long legs of both courses and in the end, many runners were challenged and lost valuable seconds during the last part of the race.
Rita Maramarosi (HUN) was 24 seconds ahead of silver medalist Pia Young Vik from Norway. Eeva Liina Ojanaho (FIN) took the bronze medal 13 seconds further behind.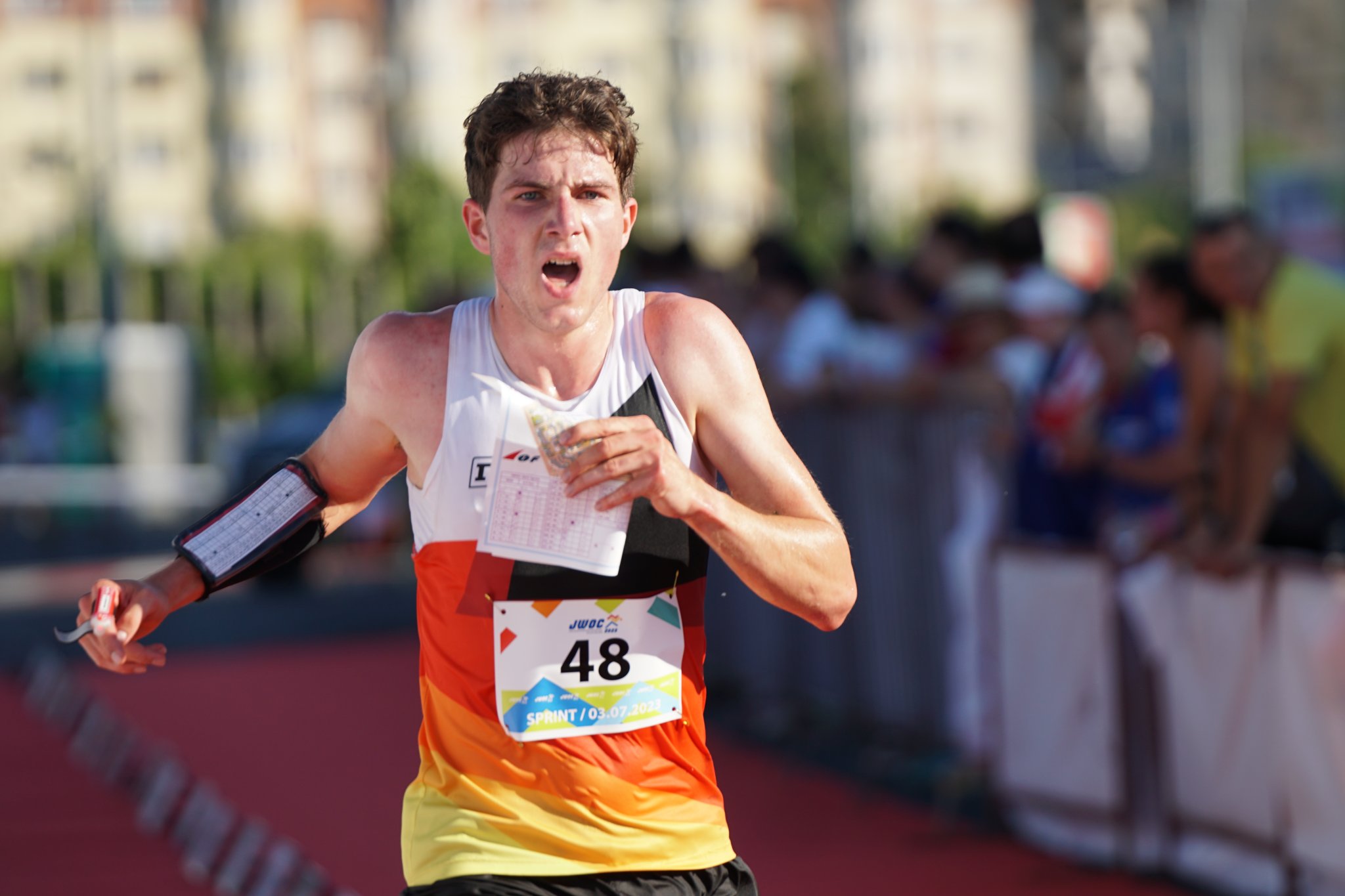 Anselm Reichenbach (GER), took the gold medal in the men's class, 8 seconds ahead of Guilhem Verove from France, in silver medal position and 9 seconds ahead of Jurgen Joonas from Estonia, who got the bronze medal on the sprint tonight in Baia Mare.
Get all the details from the sprint races at JWOC, via the results, GPS-tracking and streaming at IOF Live.
JWOC in Romania will continue tomorrow, Tuesday, with the Sprint relay, which was adopted to the official JWOC programme last year, due to the ban on forest activities in Portugal during the JWOC there last summer.
RESULTS
Women
1. Rita Maramarosi (HUN)
2. Pia Young Vik (NOR) +00:24
3. Eeva Liina Ojanaho (FIN) +00:37
4. Kristin Melby Jacobsen (NOR) +00:39
5. Viktoria Mag (HUN) +00:40
6. Penelope Salmon (NZL) +00:50
Men
1. Anselm Reichenbach (GER)
2. Guilhem Verove (FRA) +00:08
3. Jurgen Joonas (EST) +00:09
4. Matthieu Buehrer (SUI) +00:16
5. Sampo Sankelo (FIN) +00:19
6. Jakub Chaloupsky (CZE) +00:20
Photos: IOF / Camilla Bevensee